Home
D I D I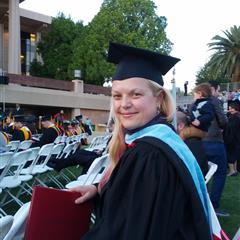 "We are all here to make a dent in the Universe." ~ Steve Jobs
During school year 2016-2017 I serve as the Instructional/ Literacy Coach/ English Language Arts, English Department Chair, and member of the School Site Council at LA High.
Role & Responsibilities:
Provide content support and facilitate the District's implementation of standards-based curriculum, instruction, and assessment aligned to state standards.
Collaborate with the Principal, school-site personnel, and other District administrators to develop and facilitate school-wide professional development opportunities.
Research promising practices and innovative approaches for ELA instruction to identify and assist in the design of strategies to address areas of need in literacy/ English language arts instruction in grades 9 through 12.
Collaborate with school staff in building capacity to design and deliver professional development that utilizes and aligns standards-based content with effective classroom pedagogy to increase proficiency in the area of English language arts for all students through effective first teaching.
Collaborate with other disciplinary coaches and coordinators to develop interdisciplinary units, projects, and curricula to support all students including English learners, students with disabilities, and gifted and talented education students.
Lead the implementation of various District-wide initiatives related to English Language Arts.
Support and facilitate the integration of content literacy across all subject areas.
Perform other duties as assigned.
X 2740